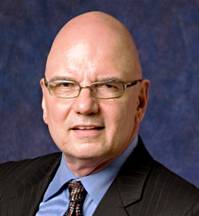 Robert J Michaels
Senior Fellow
Robert J. Michaels, senior fellow of IER, is Professor of Economics at California State University, Fullerton and an Adjunct Scholar of the Cato Institute .

Dr. Michaels holds an A.B. from the University of Chicago and a PhD from the University of California, Los Angeles. His expertise is in the economics of industrial organization, and his research is centered on deregulation and the emergence of competitive markets in electricity and natural gas. He has been named Outstanding Professor in the College of Business and Economics and serves as Co-Editor of Contemporary Economic Policy, a major peer-reviewed journal. His research regularly appears in academic, industry and legal journals, including Public Utilities Fortnightly, The Electricity Journal and Energy Law Journal.

He is also a consultant who has advised and provided expert testimony on behalf of independent power producers, natural gas producers, power marketers, industrial electricity users, domestic and foreign electric utilities, regulatory commissions and public interest organizations (including IER). He has testified before the Federal Energy Regulatory Commission, California Public Utilities Commission, and other regulatory bodies, as well the the U.S. House of Representatives. He frequently speaks on emerging economic and political issues at corporate and industry events. His column, "Power Moves" appears biweekly in Scudder Publications' New Power Executive and The Desk.

His more recent research includes work on electricity market monitoring. He has presented invited testimony before the Federal Energy Regulatory Commission in its ongoing rulemaking on market monitors. Other research includes several publications on "renewable portfolio standards" that will require utilities to purchase certain quotas of power from unconventional generation sources.